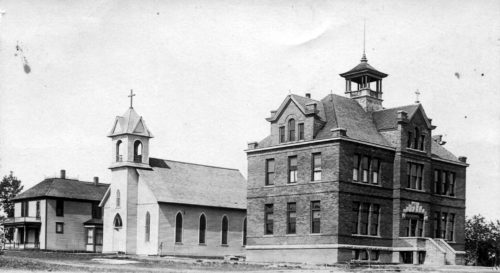 Parsonage, Church and School Around 1909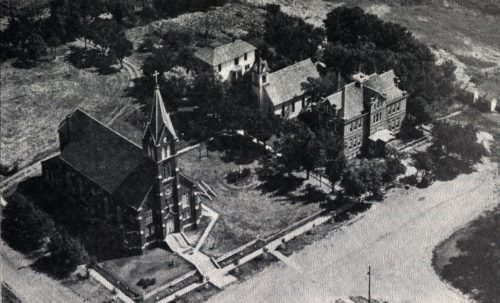 St. Mary's Church Grounds Around 1945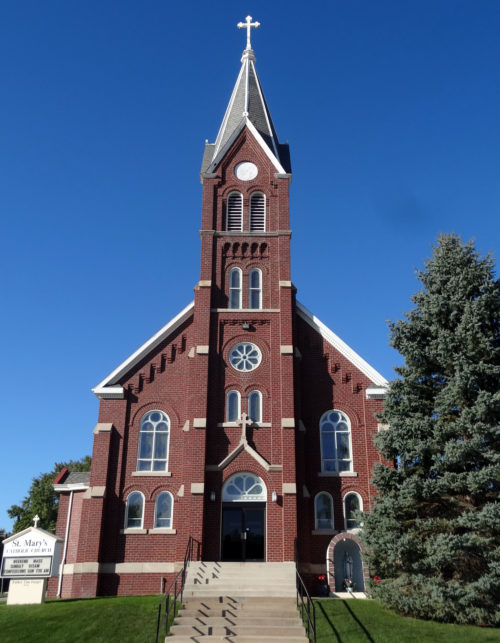 Present Day Church
St. Mary of the Seven Dolors
St. Mary's patron saint, Our Lady of Sorrows, is honored with a feast day on September 15th.
This is the patron saint of all St. Mary's parishioners and all Christian  Mothers and people named Dolores, Dolais, Deloris, Dolorita, Maria Dolorosa, Pia, and Pieta.
St. Mary's began as a mission parish in 1892.
Before the dedication of the new church on June 27, 1897, a tornado toppled the steeple and moved the church off its foundation.
The church was moved to where the school is now located and was rebuilt.
In July of 1904, St. Mary's mission became a parish with 27 families.
As church attendance increased, construction of a new church (our current structure) began in March of 1911 and it was dedicated May 22, 1912.
At the current date we have around 160 parish families.
St. Mary of the Seven Dolors
208 East 5th Street
P.O. Box 397
Osmond, NE 68765
Pastor: Father Timothy Forget
Phone: 402.337.0644
frtimforget@stmaryofthesevendolors.com