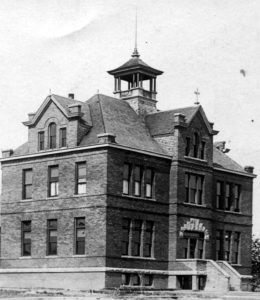 Original School in 1906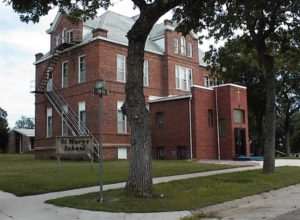 Original School updated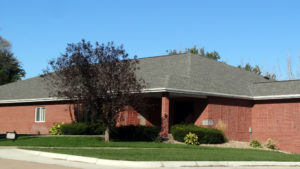 Current St. Mary's School
Educating for Today, Tomorrow and Eternity
St Mary's Catholic School first broke ground in 1906 and was staffed by the School Sisters of St. Francis of Milwaukee, Wisconsin until 1996.
The current school was started in October 2001 and opened its doors for the 2002 school year.  Demolition of the old school began Christmas Eve of 2003.
St. Mary's offers 3 year old Preschool through 8th Grade.  We offer a faith based education.  The students attend weekday Mass twice a week.
Below is the contact information if you are interested in learning more about what our school has to offer.
St. Mary's Catholic School
302 East 5th Street
P.O. Box 427
Osmond, NE 68765
402.748.3433
SCHOOL HEAD TEACHER
Tiffany Guenther
402.748.3433
tiffanyguenther@gmail.com
SCHOOL OFFICE SECRETARY
Camille Gerkins
Office hours: M-F 7:30 a.m.-4:00 p.m.
402.748.3433
cconley_stmarys@abbnebraska.com